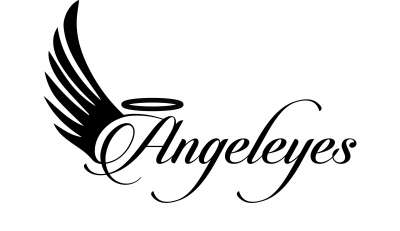 Availability
| Start Date | End Date | Details |
| --- | --- | --- |
| Jun 29, 2022 | Jul 06, 2022 | Booked: Owner Use to Owner Use |
| Jul 08, 2022 | Jul 15, 2022 | Booked: Tortola, Nanny Cay, BVI to Tortola, Nanny Cay, BVI |
| Jul 23, 2022 | Jul 30, 2022 | Booked: TBC to TBC |
| Aug 01, 2022 | Sep 30, 2022 | Unavailable: Tortola, Nanny Cay, BVI to Tortola, Nanny Cay, BVI |
| Nov 01, 2022 | Nov 08, 2022 | Booked: Tortola - Nanny Cay to Tortola - Nanny Cay |
| Nov 20, 2022 | Nov 27, 2022 | Booked: Tortola, Nanny Cay, BVI to Tortola, Nanny Cay, BVI |
| Nov 29, 2022 | Dec 06, 2022 | Hold/Option Taken: Tortola, Nanny Cay, BVI to Tortola, Nanny Cay, BVI |
| Dec 28, 2022 | Jan 04, 2023 | Booked: Tortola - Nanny Cay to Tortola - Nanny Cay |
| Jan 13, 2023 | Jan 20, 2023 | Booked: Tortola, Nanny Cay, BVI to Tortola, Nanny Cay, BVI |
| Jan 28, 2023 | Feb 04, 2023 | Booked: Tortola, Nanny Cay, BVI to Tortola, Nanny Cay, BVI |
| Feb 11, 2023 | Feb 18, 2023 | Unavailable: Owner Use - BVI, USVI, SXM to Owner Use - BVI, USVI, SXM |
| Feb 27, 2023 | Mar 06, 2023 | Booked: Tortola - Nanny Cay to Tortola - Nanny Cay |
| Apr 15, 2023 | Apr 21, 2023 | Hold/Option Taken: Tortola, Nanny Cay, BVI to Tortola, Nanny Cay, BVI |
| Apr 23, 2023 | Apr 30, 2023 | Booked: Tortola, Nanny Cay, BVI to Tortola, Nanny Cay, BVI |
| May 17, 2023 | May 24, 2023 | Booked: Tortola - Nanny Cay to Tortola - Nanny Cay |
| May 27, 2023 | Jun 03, 2023 | Hold/Option Taken: Tortola, Nanny Cay, BVI to Tortola, Nanny Cay, BVI |
Rates
High Rate:


94,900 USD per week
Low Rate:


68,000 USD per week
MCA Compliant: N/A
Rates are Inclusive
Taxes, re-location fees, cruising permits and licenses may be extra. Please verify with clearing house.
Cruising Permit: Paid by Boat Licenses: Paid by Boat
Seasonal/Individual Rates

Currency
Terms
2 Pax
3 Pax
4 Pax
5 Pax
6 Pax
7 Pax
8 Pax
9 Pax
10 Pax

Summer 2022

US Dollars
(Caribbean Terms) Inclusive
$77,000
$77,000
$77,000
$77,000
$77,000
$78,100
$79,200
$80,300
$81,400

Winter 2022/2023

US Dollars
(Caribbean Terms) Inclusive
$83,500
$83,500
$83,500
$83,500
$83,500
$84,600
$85,700
$86,800
$87,900

Summer 2023

US Dollars
(Caribbean Terms) Inclusive
$83,500
$83,500
$83,500
$83,500
$83,500
$84,600
$85,700
$86,800
$87,900


Additional Rate Details:
**48 hour turn around time required unless special approval granted by captain**

BVI - All-inclusive rate includes: yacht, crew, provisions, full ships bar, cruising permits, fuel
Note: BVI All-inclusive rates include up to 3 hours of engine time per day.

BVI - Angeleyes also offers a 'plus all expenses' rate option:
$71,000/wk PLUS All Expenses (provisioning, fuel, alcohol, taxes, etc.)
30% APA collected for PLUS All Expenses

***BVI Ports only (No USVI pick up/drop off or US charters)***

Relocation fee between BVI and St. Marten/St. Barts $5000 each way

Thanksgiving week, Christmas and New Year week 2022/23 $97,900/wk all-inclusive
New Years' charters cannot start before December 27th. Christmas charters constitute any charters including dates between December 19th - 26th.

For charters less than 7 days, divide the weekly rate by 6, then multiply by 5 to get the 5 day rate. 5 days is typically the minimum number of days accepted, please inquire directly regarding charters under 5 days as these are considered on a case-by-case basis.

Winter rates start Oct 1 2022.

Use the new CYBA contract

Due to her layout and interior stylings, Angeleyes is available for families with children at least 10 years of age or older.

Cabins and heads are accessed by steep stairs, so charters including guests with mobility issues require prior discussion and agreement by the captain before booking, to ensure the yacht can accommodate their needs.

Summer Base Port: BVI
Summer Operating Area: Caribbean Virgin Islands (BVI)
Winter Base Port: BVI
Winter Operating Area: Caribbean Virgin Islands (BVI)
Location Details: