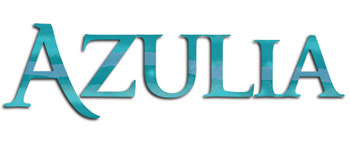 Previously named AZULIA

Availability
| Start Date | End Date | Details |
| --- | --- | --- |
| Feb 24, 2019 | Feb 28, 2019 | Unavailable: Yacht Haven Grand to Yacht Haven Grand |
| Mar 08, 2019 | Mar 16, 2019 | Booked: Yacht Haven Grand to Yacht Haven Grand |
| Mar 28, 2019 | Apr 04, 2019 | Booked: Red Hook, St. Thomas, USVI* to Red Hook, St. Thomas, USVI* |
| Apr 06, 2019 | Apr 11, 2019 | Booked: Yacht Haven Grand to Yacht Haven Grand |
| Apr 13, 2019 | Apr 19, 2019 | Booked: Yacht Haven Grand to Yacht Haven Grand |
| May 31, 2019 | Jun 07, 2019 | Hold/Option Taken: Red Hook, St. Thomas, USVI* to Red Hook, St. Thomas, USVI* |
| Jul 01, 2019 | Jul 07, 2019 | Booked: Red Hook, St. Thomas, USVI* to Red Hook, St. Thomas, USVI* |
| Oct 18, 2019 | Oct 31, 2019 | Unavailable: Fajardo, Puerto Rico* to Fajardo, Puerto Rico* |
| Dec 21, 2019 | Dec 28, 2019 | Booked: Red Hook, St. Thomas, USVI* to Red Hook, St. Thomas, USVI* |
Rates
High Rate:


27,000 USD per week
Low Rate:


22,500 USD per week
MCA Compliant: MCA Compliant
Rates are All Inclusive
Taxes, re-location fees, cruising permits and licenses may be extra. Please verify with clearing house.
Cruising Permit: Paid by Boat Licenses: Paid by Boat
Seasonal/Individual Rates

Currency
Terms
2 Pax
3 Pax
4 Pax
5 Pax
6 Pax
7 Pax
8 Pax

Winter 2018/2019

US Dollars
(Other) All Inclusive
$22,500
$23,000
$23,500
$24,000
$25,000
$26,000
$27,000

Summer 2019

US Dollars
(Other) All Inclusive
$22,500
$23,000
$23,500
$24,000
$25,000
$26,000
$27,000

Winter 2019/2020

US Dollars
(Other) All Inclusive
$22,500
$23,000
$23,500
$24,000
$25,000
$26,000
$27,000


Additional Rate Details:
$200 discount for each child under 12 (Please do not combine with other offerings or specials)
Half-board: $150 pp discount for 3 lunches and 3 dinners ashore at their expense
No pickup/drop fees within USVI or BVI

CHRISTMAS/NEW YEAR HOLIDAYS: Up to 8 guests $33,000.

Year round operating area: USVI & BVI, SXM and Puerto Rico

All rates are for the entire yacht. An additional premium may apply for Holiday periods. A crew gratuity, at your discretion, but typically a 15% - 20% of the rate is NOT included.

Charters outside the Virgins:
Regardless of whether or not a vessel may or may not include taxes in the vessel's listed charter fees for Virgin Islands charters, in general, no fees, port dues, nor taxes are included in the charter fee for any charter outside the Virgin Islands unless otherwise agreed.

Summer Base Port: Virgin Islands
Summer Operating Area: Caribbean Virgin Islands
Winter Base Port: Virgin Islands
Winter Operating Area: Caribbean Virgin Islands
Location Details:
St. Thomas, British Virgin Islands, St. Martin and Puerto Rico