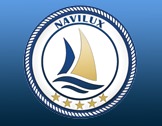 Availability
| Start Date | End Date | Details |
| --- | --- | --- |
| Jun 09, 2019 | Jun 15, 2019 | Booked: Dubrovnick* to Split, Croatia* |
| Jun 16, 2019 | Jun 29, 2019 | Booked: Split, Croatia* to Split, Croatia* |
| Jul 07, 2019 | Jul 13, 2019 | Booked: Dubrovnick* to Split, Croatia* |
| Jul 14, 2019 | Jul 20, 2019 | Booked: Split, Croatia* to Dubrovnick* |
| Jul 21, 2019 | Jul 27, 2019 | Booked: Dubrovnick* to Split, Croatia* |
| Aug 18, 2019 | Aug 24, 2019 | Booked: Split, Croatia* to Split, Croatia* |
| Aug 25, 2019 | Aug 31, 2019 | Booked: Split, Croatia* to Split, Croatia* |
| Sep 01, 2019 | Sep 10, 2019 | Booked: Split, Croatia* to Dubrovnick* |
| Sep 18, 2019 | Sep 24, 2019 | Booked: Split, Croatia* to Dubrovnick* |
Rates
High Rate:


49,000 EUR per week
Low Rate:


39,000 EUR per week
MCA Compliant: N/A
Rates are All Inclusive
Taxes, re-location fees, cruising permits and licenses may be extra. Please verify with clearing house.
Cruising Permit: Paid by Boat Licenses: Paid by Boat


Additional Rate Details:
PLEASE CONTACT US TO VERIFY AVAILABILITY OF THE YACHT
Embarkation SUNDAY 17.00h
Disembarkation SUNDAY 09.00h

CHARTER FEE 2019:

Till June 9 & from September 29............ 39.000 Eur
June 9 - 30 & September 1 - 29...............46.000 Eur
June 30 - September 1............................ 49.000 Eur
1. Charter Price Includes: Yacht, 8 crew members, accommodation for maximum 12 guests in 6 cabins, fuel for 4 h engine work daily, fuel for generator 24/7, fuel for tender (for transfers and watersports), guest taxes, Croatian VAT.

2) FOOD:
Half board- 50 Eur pax/day
Full Board- 90 Eur pax/day

3) BEVERAGES:
- Domestic all inclusive beverages package (soft beverages,Croatian beers, quality Croatian wines - not premium, Croatian liqours) 175 Eur pax/ week
- Non alcoholic beverages package 105,00 Eur pax/week
- Domestic soft beverages: beverages produced or bottled in Croatia

4) EXTRA – APA (Advance Provisioning Allowance)
To be paid from APA of min. 6.000€ : port fees, national park entrances, provisioning of wines, champagnes and liquors which are not included in beverage packages, Wave Runner: 100 €/h – available only to the license holders**, custom fees and charter licenses if chartered outside of Croatia.
Please note: APA to be paid in cash on board or as a wire transfer to service agent's account. Should APA be paid as wire transfer, cost of 2% will be deducted from the APA.

Above mentioned prices DO NOT INCLUDE:
Transfer to or from the yacht/hotel/airport, shore excursions, adverse activities (scuba diving, big game, fishing, rafting...), national park and park of nature entrances, guided tours, gratuities / tips for the crew.

Summer Base Port: Split, Croatia
Summer Operating Area: Croatia
Winter Base Port: Split
Winter Operating Area: Croatia
Location Details:
Base port: Split, Croatia