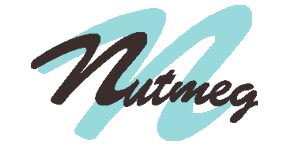 Availability
| Start Date | End Date | Details |
| --- | --- | --- |
| Jan 31, 2019 | Feb 04, 2019 | Booked: Tortola, Nanny Cay, BVI to Tortola, Nanny Cay, BVI |
| Feb 20, 2019 | Feb 27, 2019 | Unavailable: St Thomas, USVI* to St Thomas, USVI* |
| Mar 09, 2019 | Mar 16, 2019 | Booked: Red Hook, St. Thomas, USVI* to Red Hook, St. Thomas, USVI* |
| Mar 23, 2019 | Mar 30, 2019 | Hold/Option Taken: Red Hook, St. Thomas, USVI* to Red Hook, St. Thomas, USVI* |
| Apr 06, 2019 | Apr 19, 2019 | Booked: St Thomas USVI to St Thomas USVI |
| May 04, 2019 | May 11, 2019 | Booked: St Thomas USVI to St Thomas USVI |
| Jun 20, 2019 | Jun 24, 2019 | Unavailable: Tortola, Nanny Cay, BVI to Tortola, Nanny Cay, BVI |
| Jul 08, 2019 | Jul 18, 2019 | Unavailable: Grenadines, West Indies* to Grenadines, West Indies* |
Rates
High Rate:


18,900 USD per week
Low Rate:


16,800 USD per week
MCA Compliant: N/A
Rates are All Inclusive
Taxes, re-location fees, cruising permits and licenses may be extra. Please verify with clearing house.
Cruising Permit: Paid by Boat Licenses: Paid by Boat
Seasonal/Individual Rates

Currency
Terms
2 Pax
3 Pax
4 Pax
5 Pax
6 Pax
7 Pax
8 Pax

Winter 2018/2019

US Dollars
(Caribbean Terms) All Inclusive
$16,800
$16,800
$16,800
$17,150
$17,500
$18,200
$18,900

Summer 2019

US Dollars
(Caribbean Terms) All Inclusive
$16,800
$16,800
$16,800
$17,150
$17,500
$18,200
$18,900

Winter 2019/2020

US Dollars
(Caribbean Terms) All Inclusive
$16,800
$16,800
$16,800
$17,150
$17,500
$18,200
$18,900


Additional Rate Details:
Plus $300 each direction for USVI pick-up or drop-off

Xmas / New Years
Xmas week - Up to 8 guests: US$20,790
New Yeas Week - Up to 8 guests: US$21,700

7 and 8 guests: FAMILIES ONLY, with kids please.

HALF BOARD: Includes 7 Breakfast, 4 Lunches and 3 Dinners on Nutmeg. Savings of $175 per person. Client eats ashore at their expense for 3 lunches and 4 dinners. Ships Bar is included.

CHILD DISCOUNT: $250 off per child for children who are 10 and under at time of charter. 2 children Maximum. Minimum of 6 Night Charter. (Pro-rate discount for 6N charter of $214 reduction for 6 night.)

SLEEP ABOARD: Sleep aboard the night before charter dates. $250 per cabin, minimum 2 cabins, includes boarding after 4 pm, welcome cocktails and canapés and continental breakfast the next morning. Dinner the night of sleep aboard to be taken ashore at client expense.

FOR 4 COUPLES REQUIRING 4 EQUAL SIZE CABINS: CREW WILL MOVE FORWARD TO THE CABIN THAT IS ACCESSED FROM THE FOREPEAK.
Summer Base Port: Nanny Cay, Tortola
Summer Operating Area: Caribbean Virgin Islands
Winter Base Port: Nanny Cay, Tortola
Winter Operating Area: Caribbean Virgin Islands
Location Details:
Based from Nanny Cay, Tortola, BVI